TORONTO: Biography of a City

(Douglas & McIntyre, 2014)


In the last sixty years, Toronto has been transformed from a provincial town to significant urban heavyweight. Few cities have experienced such sustained growth, and the packed streets of North America's fourth-largest city are a far cry from the origins of the city as "Little York," which was comprised of the lieutenant-governor's muddy tent—which he shared with his wife and many children—and some barracks. Between then and now, fervent Orangemen have imposed strict morals on the growing provincial town, and an influx of immigrants changed the face of the city.


Allan Levine delves into the character of a city that strives to balance urban development with the preservation of its distinct neighbourhoods, to maintain its status without losing its individuality.





Its inhabitants have fought tooth and nail to prevent an expressway being built to the downtown core, have called in the army to clear the city of snow after a blizzard and consistently pack the Maple Leafs' arena every game, win or lose, making the hockey team the most valuable franchise in the NHL. The city can also claim one of the first Canadian politicians to stand up for gay rights, a store owner who almost single-handedly preserved theatre in Toronto, and then there's Mayor Rob Ford…




With the same eye for character, anecdote and circumstance that made Peter Ackroyd's London and Colin Jones's Paris so successful, Levine's captivating prose integrates the sights, sounds and feel of Toronto with a broad historical perspective, linking the city's present with its past through themes such as politics, transportation, public health, ethnic diversity and sports. Toronto invites readers to discover the city's lively spirit over four centuries and to wander purposefully through the city's many unique neighbourhoods, where they can encounter the striking and peculiar characters who have inhabited them: the powerful and powerless, the entrepreneurs and the entertainers, and the moral and the corrupt, all of whom have contributed to Toronto's collective identity.




Praise for Toronto:




"History buffs will thoroughly enjoy Allan Levine's volume Toronto. This huge book is the result of (obviously) years of painstaking research and thorough writing." Five Stars.

—San Francisco Book Review

"This highly informative and easy-to- read account accumulates four centuries of history that have transformed "a quiet and family-friendly green space on the rolling land alongside the Humber River" into one of the biggest urban centers in North America. Award-winning author and historian Levine (King) has produced a popular-styled "biography" of Toronto, the biggest, the richest, the most multicultural, and the most hated city in Canada."

—Publishers' Weekly

"A colourful, comprehensive cultural history of Canada's largest metropolis…In the same vein as Peter Ackroyd's literary portrait of London, or Colin Jones's remarkable study of Paris, author Allan Levine has penned an almost-novelistic account of the city's rise (and some falls)… Mayor-elect John Tory would be well served by reading Mr. Levine's book to see what he's in for."

—Mark Medley, Books Editor,

Globe and Mail

"The subtitle of Allan Levine's ambitious history of Toronto may seem stolid as the city's British founding families, but it doesn't take long for the reader to realize how carefully chosen it is. Levine, who won high praise for his 2011 biography of Mackenzie King, treats the city as he would any biographical subject: as a constantly changing personality rooted to the historical moment by a set of defining passions, idiosyncrasies, blind spots, and complex relations with family members… Love it or hate it, Toronto is a slippery city to pin down... Levine's excellent biography goes a long way to explaining why."

—Quill & Quire

"…a fond but not uncritical history of Canada's largest city… his handsome book…abounds with punchy portraits of the city's leading citizens: many scoundrels and a few tarnished saints. Levine is adept at linking historical events to today's news… Levine

enlivens his tale with judicious helpings of sex, drugs and rock and roll…"

—Winnipeg Free Press

"…Levine's shrewd and lively account of two centuries of Toronto history…."

—Brian Bethune,

Maclean's

"Ambitious in scope and masterful in execution, Allan Levine's panoramic portrait of our city from its beginnings to the present is sweeping and opinionated, judicious and clever, insightful and gossipy all at once… His summation of the Ford years is simply superb…Let's face it: for a writer like Levine, a mayor like Ford is a gift from heaven. And, for all of us who love Toronto, so is this book. Toronto: Biography of a City is a timely, vibrant history of our modern megacity as it comes of age."

—The Canadian Jewish News

"Allan Levine's biography of Toronto is a triumph of historical storytelling. Avoiding the worn path of grand themes and broad concepts of civic evolution, he instead ventures out, engagingly marshalling real-time encounters of people, places and events the good, the bad and the ugly of it all. This fresh take on Toronto evokes a saga of the city that keeps the delighted reader turning the pages, eager to enjoy and learn more"

—David Crombie,

Former mayor of Toronto

"Allan Levine has done us all a favour by devoting his considerable talents and imagination to writing a "biography" of Toronto. The city becomes more real and alive under his microscope, and his powers of narration and storytelling make this a lively and informative read."

—Bob Rae,

Canada's History
KING
William Lyon Mackenzie King:
A Life Guided by the Hand of Destiny
(Douglas & McIntyre, 2011)
Rated as one of the ten best books on Canadian Prime Ministers by Ken McGoogan, Globe and Mail, October 15, 2011
The first biography in a generation of Canada's most eccentric and most important prime minister—Mackenzie King—and his defining influence on our 20th century.
Most Canadian historians consider William Lyon Mackenzie King to be not only the country's greatest prime minister but also its most peculiar. From 1919 to 1948 he occasionally lorded over the Liberal Party, also serving as prime minister for much of that time.

Mackenzie King was a brilliant tactician, was passionately committed to Canadian unity, and was a protector of the underdog, introducing such cornerstones of Canada's social safety net as unemployment insurance, family allowances and old-age pensions. At the same time, he was insecure, craved flattery, became upset at minor criticism, and was prone to fantasy. King loosened the Imperial connection with Britain and was wary of American military and economic power. Yet he loved all things British and acted like a praised schoolboy when British Prime Minister Winston Churchill or U.S. President Franklin Roosevelt treated him as an equal.
This first major biography of Mackenzie King in 30 years mines the pages of his remarkable diary, at 30,000 pages one of the most significant and revealing political documents in Canada's history and a guide to the deep and often moving inner conflicts that haunted Mackenzie King. With animated prose and a subtle wit, Allan Levine draws a multidimensional portrait of this most compelling of politicians.
"Until now no one has ever done as magisterial a job as Levine in fusing King's many parts into a complex but comprehensive whole."
— Brian Bethune, Maclean's
"Levine has succeeded masterfully … By examining King's personality and politics as two sides of the same coin, Levine has produced a wonderfully comprehensive portrait of this intensely disagreeable — yet critically important — Canadian."

— Quill and Quire, Starred Review
"If anyone doubted that King spent a lot of time in la-la land, they need only read Mr. Levine's intriguing account, one that fleshes out new material from his voluminous diaries." — Lawrence Martin, Globe and Mail
"If the world needed further evidence to disprove the notion we need to know as much as possible about our political leaders, it's between the covers of Allan Levine's new biography of William Lyon Mackenzie King. … A skillful introduction to one of the most important and perplexing personalities to grace the top levels of Canadian political performances."

— Kelly McParland, National Post
"Allan Levine gave himself the mission of turning this dull but eccentric Canadian into a subject worthy of contemporary discussion. He succeeds, bringing to life the inner thoughts of his subject as best anyone can. … [Levine] is one of those rare writers equally adept at fiction and non-fiction, helpful in the King case where the two realms seem to blend."

— Donald Benham, Winnipeg Free Press
Winner of the Alexander Kennedy Isbister Award for Non-fiction, 2012
Welcome to the home page of historian and historical mystery writer Allan Levine
The award-winning author of thirteen books including
Toronto: Biography of City (2014)
and King:
William Lyon Mackenzie King: A Life Guided by the Hand of Destiny (2011)
, which won the Alexander Kennedy Isbister Award for Non-Fiction
Coming of Age: A History of the Jewish People of Manitoba (2009)
that won the McNally-Robinson Book of the Year and the Best History Book Award at the Canadian Jewish Book Awards in 2010, and was the co-winner of the J.I. Segal Prize in Canadian Jewish History.
Allan has spent his career bringing history to life and commenting on current events in the Winnipeg Free Press and National Post, among several other publications he contributes to.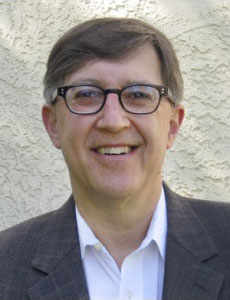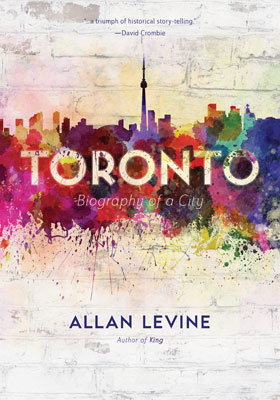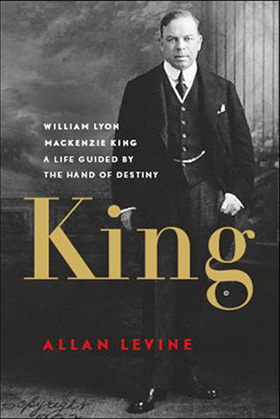 Sam Klein is back!
Watch for
The Bootlegger's Confession
, a new Sam Klein Mystery to be published in October by Ravenstone, an imprint of Turnstone Press. Set in 1922, three years after
The Bolshevik's Revenge
, Klein investigates the murder of a Jewish rural storekeeper involved with American bootleggers.
Read more
Here
and
"[Levine] has an easy style

and can pack a wealth of information

into a brief essay"
—Publishers Weekly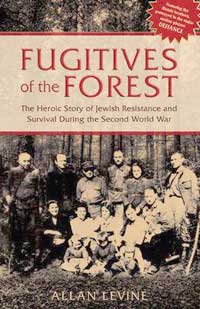 FUGITIVES OF THE FOREST
The Heroic Story of Jewish Resistance and Survival During the Second World War
(Stoddart, Toronto 1998 and The Lyons Press, an imprint of Globe Pequot Press, New Haven, CT, 2009)

A new edition of Fugitives of the Forest: The Heroic Story of Jewish Resistance and Survival During the Second World War (1998) has been recently published in the United States (and distributed in Canada) by The Lyons Press, an imprint of The Globe Pequot Press. This second edition includes a new introduction, addressing research on the history of Jewish partisans during the last decade.

The book's publication coincides with the release of the major motion picture, "Defiance" (Paramount/Vintage) about the partisans and Tuvia Bielski and his brothers who saved 1,200 Jews in the forests of Belarus. The movie stars Daniel Craig (James Bond) as Tuvia Bielski as well as Liev Schreiber, Jamie Bell and Alexa Davalos.
"I hope that Defiance will inspire [people] to learn more about the true story. They can read about it in Allan Levine's amazing book, Fugitives of the Forest. I couldn't believe these people's will to survive."
— Actress Alexa Davalos, who plays Lilka Ticktin, the love and future wife of Tuvia Bielski.

"This is a story told just in time, for the many eye witnesses are dying every year now. But Levine carefully documents their accounts and reconstructs a powerful moment of triumph in the middle of the modern world's greatest catastrophe."
— Doug Wead, U.S. presidential historian, philanthropist, and Special Assistant to U.S. President George H. W. Bush..
Site built by AdMore Connections - admoreconnections@gmail.com - 204-588-8886